Custom Police Patches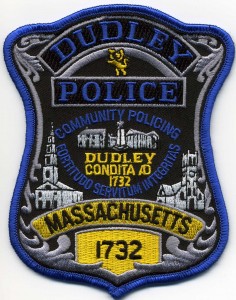 Uniforms and police officers are basically synonymous and besides the badge, embroidered custom police patches are one of the first things seen by the public.  Officers undergo rigorous inspection to ensure that their uniforms are presentable. Law enforcement officers wear their uniforms proudly and don't settle for less. Use only the most quality custom police patches, made especially for you by The Patch People.
Not a police officer but wish to express your support for the men and women in blue? Collect and trade custom designed  law enforcement patches and show The Finest that you care and appreciate their bravery and sacrifice.
Custom police patches usually have an intricate and detailed design. This requires the most skilled artists and finest fibers to recreate your design concept. Only The Patch People have the ability to get your design just right and create a design that will be as beautiful as it is superbly manufactured.
Using the most advanced machinery and most quality fibers, The Patch People offer a beautifully finished product that far surpasses the competition.
Attaching Your Custom Police Patches
Attaching your custom police patches to uniforms or shirts is easy and effortless. We offer a variety of backings including  PVC backing, Velcro, Peel N' Stick or Iron-on. Our reliable and durable backings will withstand the wear and tear of everyday use and the rigors of the life of a law enforcement agent. Our Staff will discuss the myriad of backing options for your custom police patches that best fit your needs.
Ordering Custom Police Patches
Ordering your custom police patches is easy and hassle-free. Our highly skilled staff will guide you through the ordering process. Options, ideas and concepts will be discussed and explained in an easy to understand manner. Police departments and law enforcement agencies constantly rely on The Patch People to create beautifully embroidered patches to accessorize their uniforms and shirts. Rest assured that our courteous and intelligent team will take the headache out of ordering the perfect custom police patches.