Custom Military Patches
Military personnel give their lives to their country every day while wearing their own custom military patches. The uniforms they wear are a symbol of bravery and patriotism.  Military patches are what completes the uniform. The Patch People has years of experience in designing and creating beautifully crafted custom military patches.
Have your fatigues look just right with the perfect patch. Rank, insignia and flags are just a few of the many patches that adorn the uniforms of the men and women of the armed forces.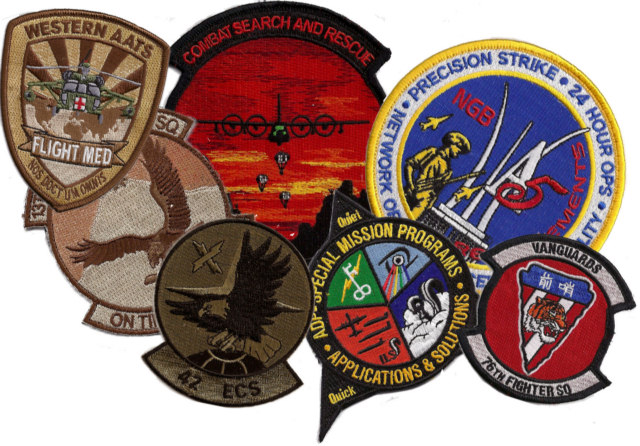 Trust the leading name in patch design and manufacture to design and create the perfect unit patch using the finest and toughest materials and designed by highly qualified patch designers.
Not in the military but want to show your support for the troops? Patch collecting and trading is taking off. Show your pride by collecting your own military unit patch. Trade with friends and carry the colors and symbols of your country's armed forces proudly.
Our highly skilled staff will take your concept and design and create masterfully embroidered custom military patches using the finest threads and latest machinery.
Attaching your custom military patches
The Patch People offer a wide range of backings for embroidered patches including, PVC, velcro and more. Our strong and durable backings will assure that you patches stay attached through the toughest activities and environment and will withstand the wear and tear of military Our helpful staff will help you choose the best backing option that fits your specific needs.
Ordering Custom Military Patches
Our courteous and knowledgeable staff will guide you through the concept and design of your custom unit patches. Our designers have the unique ability to take your concept and produce precisely what  you had in mind. Your idea will be brought to life by our artist and production team and will leave you extremely satisfied. Rest assured that ordering your custom military patches will be easy and hassle-free.